Plumbing Services
At Peter Graham Plumbing we offer a complete range of plumbing services.
From solar hot water advice and installation to installing biocycles we do the lot and do it to the highest standard possible.
Our complete range of services includes: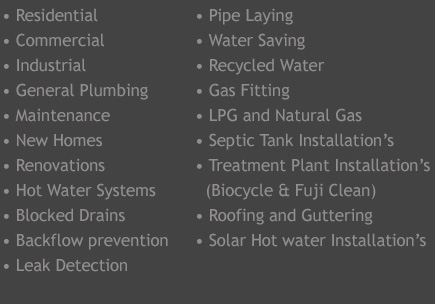 Call Peter on 0419 711 555 or click here to send an online enquiry.